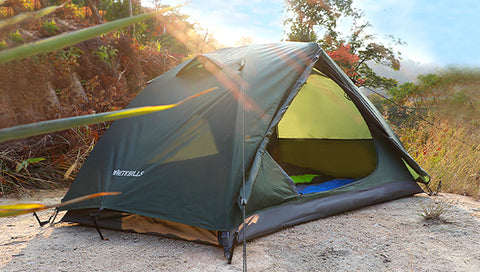 Who We Are
We're a group of team who are passionate about outdoor activities. WHITEHILLS is a brand that specializes in the research and development of outdoor products.
We design and sell tents all over the world. Our customers come from more than 100 countries and regions where our many products are used in our customers daily lifes.
Our Mission
"Camping for Challenger" is our brand concept. The world is a book and those who do not travel read only one page. WHITEHILLS believe a life outdoors is a life well-lived! So we're committing to create lightweight and professional outdoor gear for campers, hunters, hikers, and those who do it all.
The industrial bulk products that you see in marketing campaigns cannot not satisfied with our outdoor demands, we're advocating to make functional and tough outdoor gear with a focus on innovation and sustainability through the open design concepts and the self-scene experience. Let Everyone Enjoys the Pleasure of Outdoors.
Our Commitment to The Users
Let every user also become a designer, rather than only as a user.
As an outdoor brand team, WHITEHILLS actively supports each user to join our product testing group and share your actual use feeling after camping with our tents.
If your suggestions is constructive and adopted by our design department, you will get a free tent from our new products.
Please feel free to take advantage of our open door policy: Send an E-mail our way. Questions, comments, photos, anything you'd like to share with us. We'd love to hear from you!
Start Your Outdoor Lifestyle With WHITEHILLS          
We are proud to offer what we consider to be the very finest of gear for climbing, backpacking, camping, hiking, trekking, travel and solo bushcraft and much more. So whether you're new to the outdoors or a seasoned pro, we're convinced that you will like what you find.
Welcome to www.whitehillsgear.com , an online market place for you.
We are able to transcend our geographical boundaries and extend the outstanding customer services of our teams to you wherever you are now.
Thank you for seeking us out and taking the opportunity to explore what we have to offer.