1 ACADIA NATIONAL PARK
© Colin D. Young / Alamy Stock Photo
When you visit Acadia National Park in Maine, you have almost 50,000 acres of mountains, pine forests and ocean views to explore. There are several different campgrounds within the park, including Blackwoods Campground, Seawall Campground, and Schoodic Woods Campground. On Isle au Haut, an island off the coast of Maine, there is also a campsite called Duck Harbor Campground, which is reachable by mailboat only.
2 DENALI NATIONAL PARK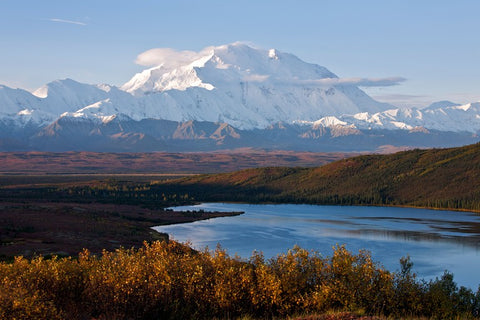 © Pep Roig / Alamy Stock Photo
The highest mountain in North America, reaching 20,310 feet (6,190 meters) above sea level, is Denali, located in Alaska. It's here where you'll find Denali National Park and Preserve. While certain parts of the park and preserve are inaccessible, there are four camping areas within the interior of the park. Camper buses are available for visitors who have reservations at the campgrounds; otherwise, access to the mountains is only available via air taxi from the Kantishna Airport.
3 YOSEMITE NATIONAL PARK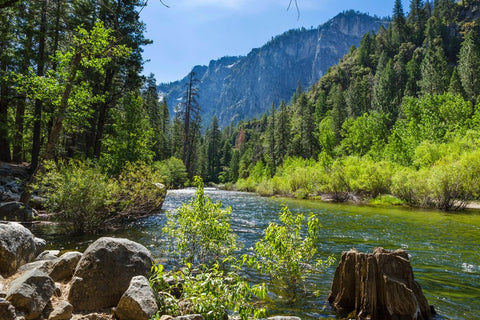 © Ian Dagnall / Alamy Stock Photo
Spanning portions of several counties in Northern California, Yosemite National Park reaches across the Sierra Nevada Mountains and is internationally recognized for its biological diversity. Among the 13 campgrounds located inside the park, you'll find stunning views of waterfalls, lakes, glaciers, and Sequoia groves. Most campgrounds at Yosemite require a reservation, especially during the peak season, which is between the months of April and September.
4 SARANAC LAKE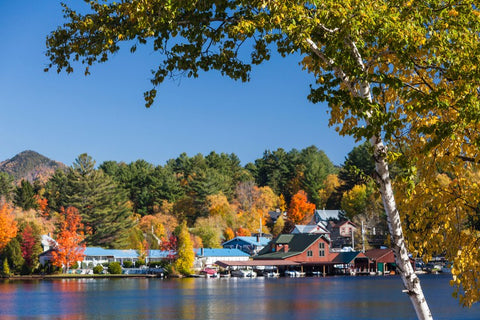 © mauritius images GmbH / Alamy Stock Photo
Contrary to its name, Saranac Lake is actually a village in New York named after the nearby Upper, Middle, and Lower Saranac Lakes. The village lies within the boundaries of Adirondack Park, west of Lake Placid, and the edges of the village do not touch the shores of any of the three lakes. There are more than 85 campgrounds available in the area, and some are only accessible by boat.